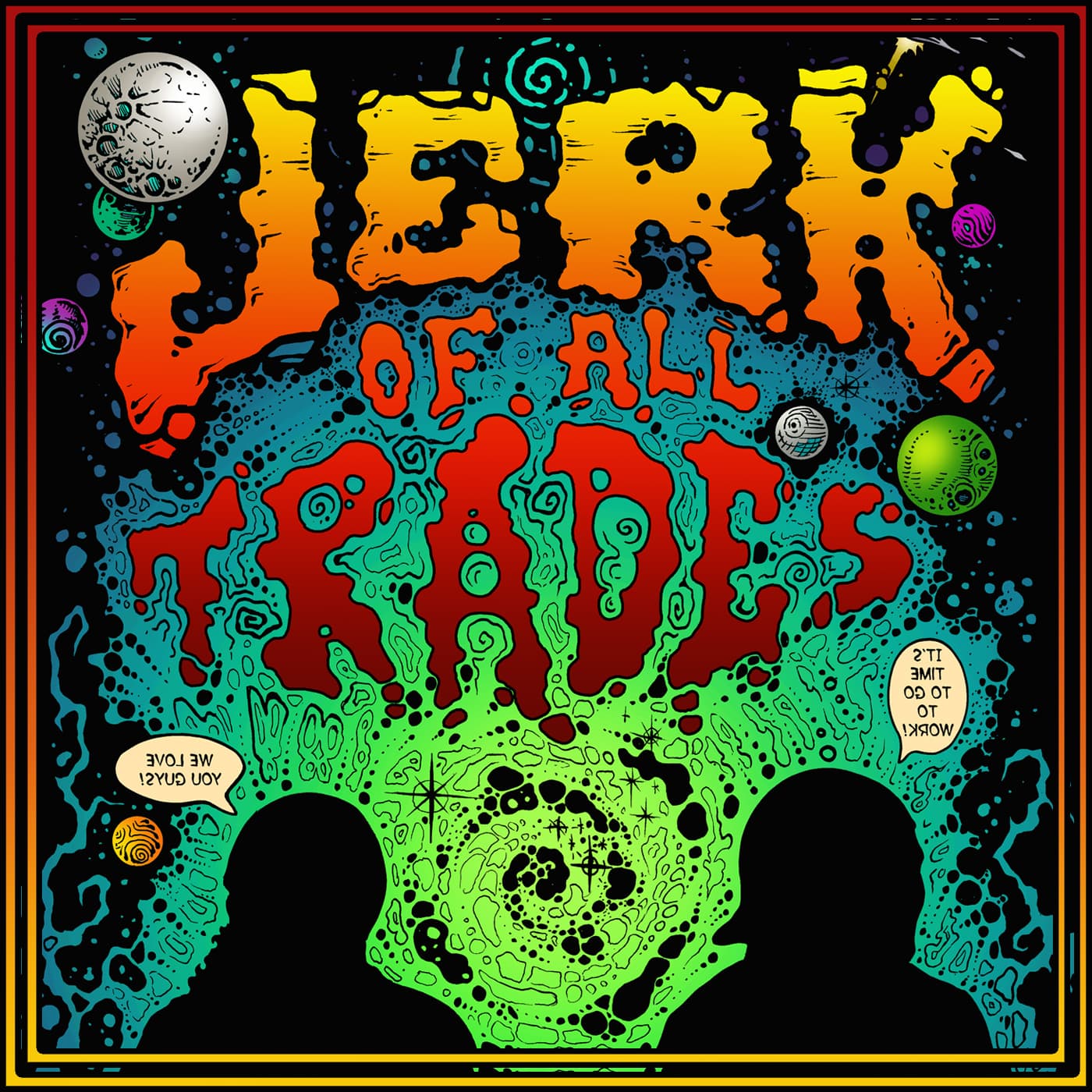 The Jerks are back from a small sabbatical with episode 26. This week we are covering a broad range of interesting, and hilarious topics. Tune in as Eddie and Ray tackle illegally downloading Game of Thrones, XHamster commissioning Season 3 of Sense 8, the Jugglao's Anti-Trump rally in DC, Calexit and so much more. Elsewhere we have fan favorites like the results of the Universal Call-Out on Typewriters, Richard Branson gets the opposite Middle Finger of the Week and tons of funny video reactions in the JOAT Video Corner. You won't want to miss their reaction to the mid-90's low budget ET parody porn! Sit back, relax, and settle in for the newest episode of the Jerk Of All Trades Podcast.
2:47 - Game of Thrones Season 7 pirated over a billion times 16:23 - Going to see movies everyday for $10/month 28:08 - Sense8 moving from Netflix to XHamster for it's Season 3 39:28 - Everlasting Jesus Battery 52:31 - #Calexit 1:00:08 - Juggalo's crash Trump rally in D.C. 1:09:21 - Richard Branson supports UBI 1:19:25 - Remote control humans 1:29:09 - JOAT Video Corner 1:43:31 - Universal Call-out results for Typewriters
Episode 26:
Game of Thrones Torrents for the win, Juggalo's Anti-Trump Rally, the Jerks watch ET Porn and more!
Also don't forget to check out audibletrial.com/JOATPODCAST for your free audiobook and 30 day trial to audible.com! Hit us up at JerkOfAllTradesPodcast@gmail.com or visit JOATPodcast.com