Episodes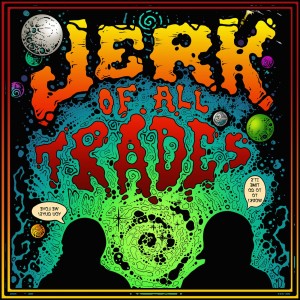 Wednesday Aug 29, 2018
Wednesday Aug 29, 2018
You done did it now!  Social media across the board has banned Alex Jones and he is PISSED!  How do Eddie and Ray feel about this UNPRECEDENTED move by the major power players on the internet?...well, maybe Alex Jones was on to something because it has been tested and proven, your cell phone is LISTENING to all of your real life conversations!  How is this even possible?  We discuss in-depth, don't miss it!  We also talk about the science behind the importance of hugging your baby, people getting paid $40/hour to cuddle with your co-workers, and the results when an octopus was given MDMA!  Thanks for sitcking with us, we love you guys!
Be the envy of all your friends and get your official JOAT swag at https://shop.spreadshirt.com/jerk-of-all-trades-podcast/
Holla for a Dolla! Get a shoutout for $1 on the podcast! www.patreon.com/joatpodcast
Also don't forget to check out audibletrial.com/JOATPODCAST for your free audiobook and 30 day trial to audible.com!
Hit us up at JerkOfAllTradesPodcast@gmail.com or visit JOATPodcast.com
All artwork for JOAT was created by Joe Woiak. Make sure to check him out at https://www.instagram.com/Stinkygoblin_emporium/
Shoutout to THUNDER DRIVER for the new JOAT Podcast Soundtrack!  Check them out at thunderdriver1.bandcamp.com!
Episode 51:
Alex Jones banned from having friends, hugging increases brain size, and more!