Episodes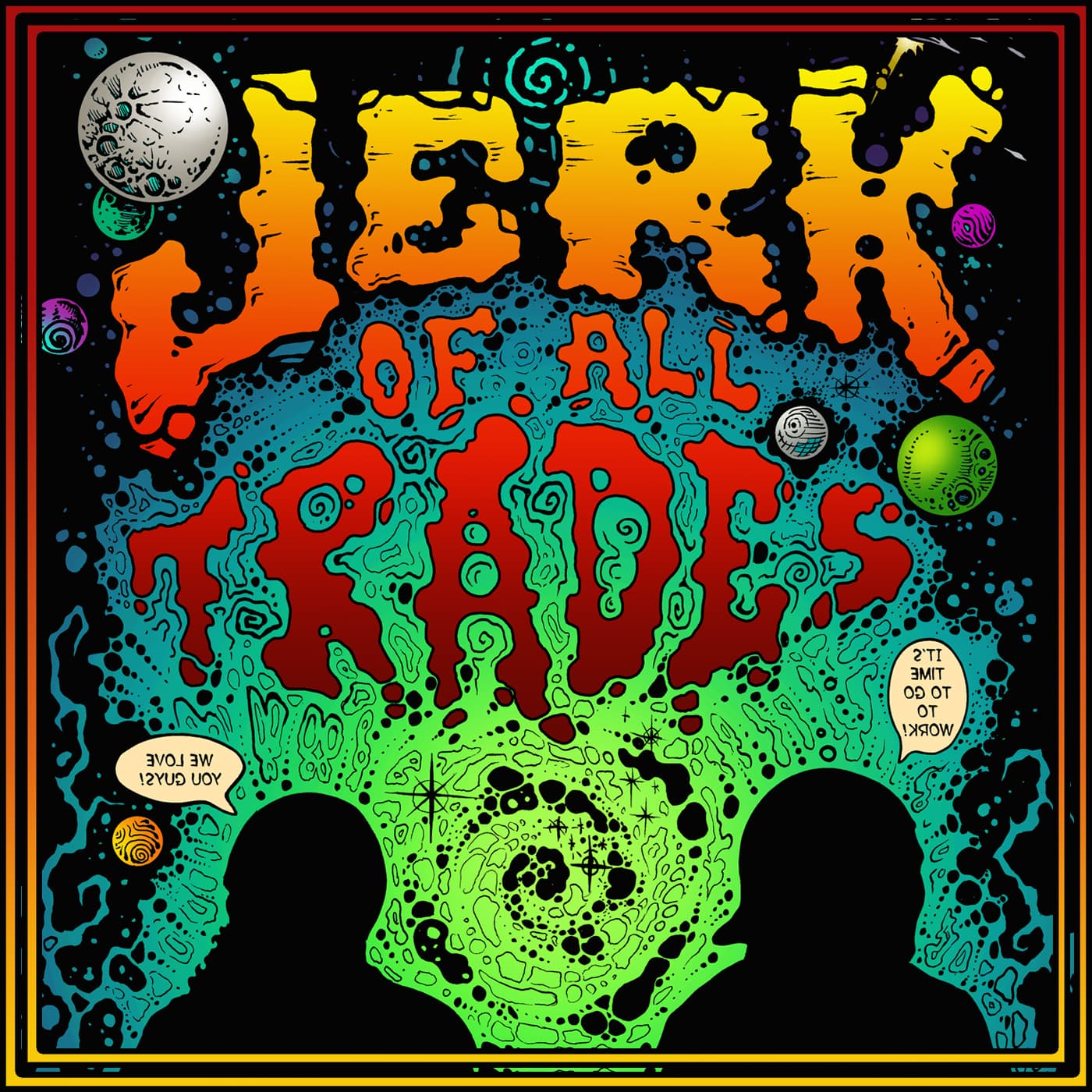 Sunday May 06, 2018
Sunday May 06, 2018
The Jerks have returned with another fresh and possibly delicious episode of JOAT! This week we welcome a very special guest, Joe from Those Movie Guys Podcast. An absolute blast was had and no stone was unturned. Find out about him growing up in the thumb of Michigan watching horror films on stormy nights, his history of roughing up bad guys in South America, how his film obsession first came to be and why he thinks that the podcast is the next big step in entertainment. Of course Joe hosts Those Movie Guys Podcast so plenty of movie talk is had. Joe, Eddie and Ray all dish out their top 5 films of all times with controversy abound (Joe is questioning your picks Eddie), discuss the visceral impact that film can have and Ray and Joe have a full on horror geek out session. Best believe you don't want to miss a single solitary moment of the newest episode of Jerk of all Trades. Thanks again for all your support, you know it but I will repeat, We Love You Guys!
Guest:
Joe Verbeke from Those Movie Guys Podcast
Be sure to listen and subscribe to them from their official website: https://www.thosemovieguyspodcast.com/
Holla for a Dolla! Get a shoutout for $1 on the podcast! www.patreon.com/joatpodcast
Also don't forget to check out audibletrial.com/JOATPODCAST for your free audiobook and 30 day trial to audible.com!
Hit us up at JerkOfAllTradesPodcast@gmail.com or visit JOATPodcast.com
All artwork for JOAT was created by Joe Woiak. Make sure to check him out at https://www.instagram.com/Stinkygoblin_emporium/
Episode 48:
The Jerks Interview Joe from Those Movie Guys Podcast!