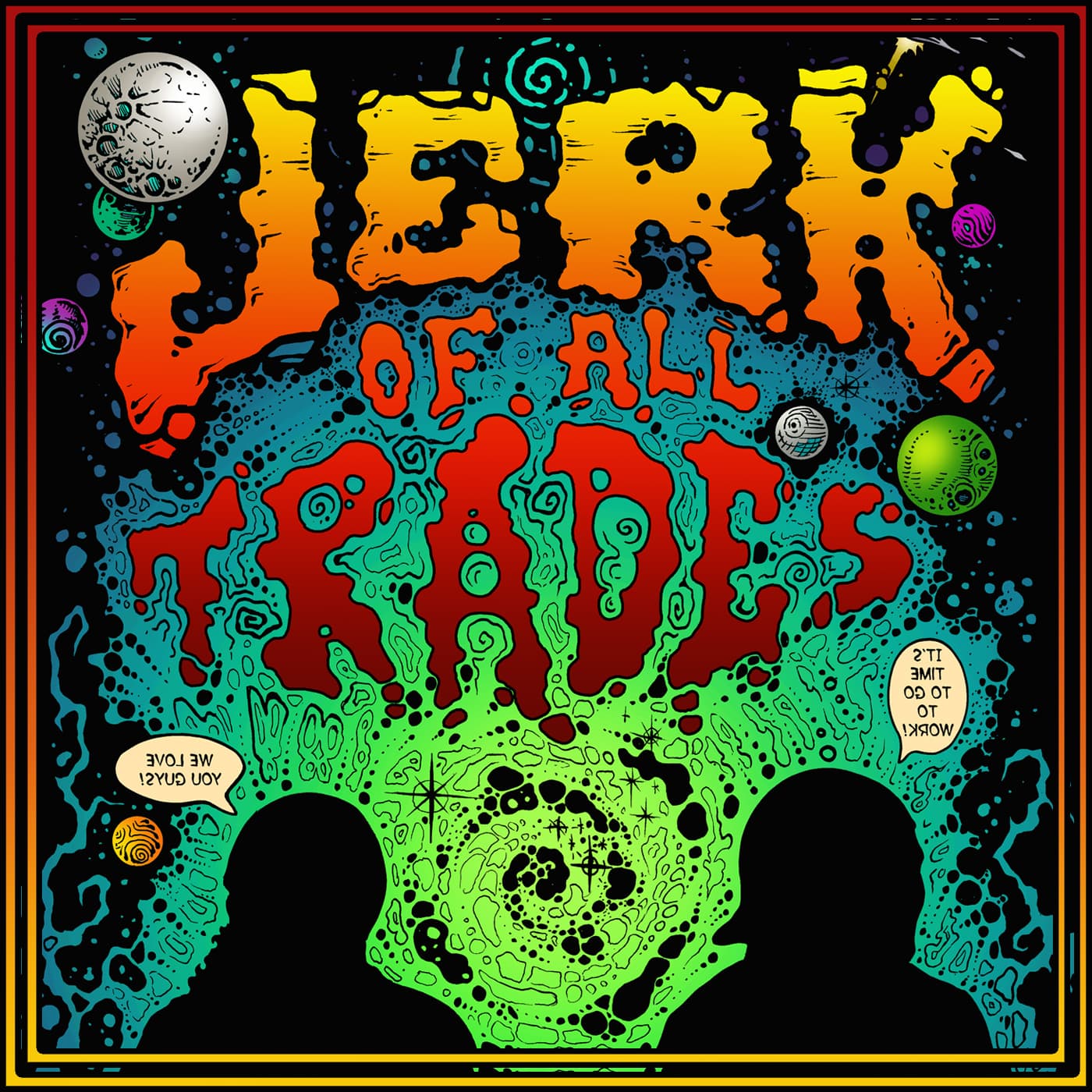 The Jerks are going DEEP this week!  We introduce you to Roberto, the man with the world's largest penis!  Without spoiling it, we'll just say we feel bad for Roberto.  It seems like a long stretch of bad luck for the guy.  At least he is trying to make the most out of a really hard situation. I don't know if most people in his situation would be able to endure the pounding...alright we'll stop now lol.  Do you share any of your passwords for your favorite online streaming website?  Well, companies are claiming they are losing lots of money from it and that shit might be coming to an end soon!  Plus, we talk about a band's lead singer allegedly getting busted smuggling millions of dollars of drugs into Japan and Youtube copyright striking a video containing only "white noise"...yes, really.  Thanks for sticking with us, we love you guys!
0:31 - "It's still cold, it's still snowing." 2:25 - Ray teaches his girlfriend how to play guitar 6:21 - "RAW 25" Talk 9:14 - Man with the World's Largest Penis now disabled 16:33 - Companies clamping down on password sharing 29:31 - "Netflix is still bringing it." 39:14 - Iron Maiden tribute band singer arrested after $7 million drugs bust 48:37 - White noise video on YouTube hit by five copyright claims 51:54 - Wise Words from "The Jerks" 54:08 - Inspirobot
Video Links: Kinsey "How Large is Your Penis?" : https://youtu.be/XWY9siSHrjE McMahon Million Dollar Mania: https://youtu.be/xqixTKzByPc Powerclown "Number of the Beast" : https://youtu.be/amLr9ttUT6M 10 Hour of White Noise: https://youtu.be/n9QLS0Nfm3g
Holla for a Dolla! Get a shoutout for $1 on the podcast! www.patreon.com/joatpodcast
Also don't forget to check out audibletrial.com/JOATPODCAST for your free audiobook and 30 day trial to audible.com!
Hit us up at JerkOfAllTradesPodcast@gmail.com or visit JOATPodcast.com
All artwork for JOAT was created by Joe Woiak. Make sure to check him out at https://www.instagram.com/Stinkygoblin_emporium/
Episode 42:
The end of password sharing coming soon?  Man with the world's largest penis and more!